Timed Online Land & Property Auction
To gain access to bid in this Timed Online Auction you will be required to complete our registration process. Bidding will open at 12 noon on Tuesday 26th November and will close at 12 noon on Wednesday 27th November 2019. If there is competitive bidding at the 12noon on 27th, the auction will allow bidding to continue and then the highest bid will be referred to the Vendor.
The property is being offered under the terms and conditions within the Legal Pack, which can be downloaded from the property page off our website.
If you are the successful bidder, you will be required to pay a 10% part-payment of the sale price (minimum £5,000) and a buyers premium of £1,200(including VAT), less the Bidding Deposit of £3,000 immediately. The authority provided in the completed Property Registration Form will allow the auctioneer to execute the contract.
Follow these simple steps to get registered:
Complete the registration form, and along with a form of photographic ID & proof of address, return all 3 documents to davepennick@wilsonsauctions.com
We require a £3,000 Bidding Deposit to complete your registration. 
For those bidders who have not been successful, your Bidding Deposit will be returned promptly.
Enquiries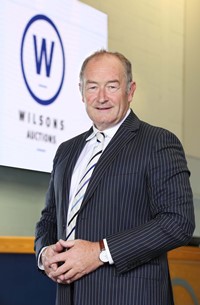 Dave Pennick
Land & Property Sales Executive
Tel: 02890 342626
Mobile: 07714 083252