Wednesday Car & Commercial Vehicle Auction
Our Car & Commercial Auction in Telford starts at 12:15pm every Wednesday and features entries from Available Car, Worcester Car Group, Greenhous, TJ Vickers, Regal Motors & Ken Jervis Kia and Secure Trust Bank. Buying & selling is open to both the general public & motor trade.
Pleased to announce entries from our newest vendor Van Monster 
Stock will be updated closer to the date of the auction. We welcome viewings ahead of every auction, please refer to our opening hours. If you have any questions or queries relating to our entries, please do not hesitate to contact us.
We lot the auction so you can easily identify the vendors:
    1 –  349: Main Dealers / Trade / Private
350 –  399: Greenhous Group 
400 –  599: Available Car 
600 –  699: Fleet 
700 –  799: Secure Trust Bank 
800 –  899: Late Plate Main Dealer / Trade / Private
900 –  999: Commercials
1000-1099: Non-Runners

Featured Lot Video:


Enquiries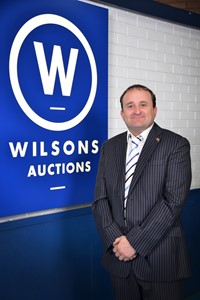 Tony Williams
Assistant Manager
Tel: 01952 257751
Mobile: 07967 328657