Every other Thursday we hold our Company Car Auction selling vehicles on behalf of Motability, RCI Finance, Peugeot Contract Hire, Advantage Finance, Motonovo Finance, Blackhorse Finance, BT Fleet, Inchcape Fleet and more. The Motability section is for TRADE ACCOUNT CUSTOMERS ONLY.
Live online bidding available. If you would like more information on any of the vehicles listed please give our Car Department a call on 02828336433. 
*Please note: Any NOx value supplied is an estimation of the NOx Levy payable for a vehicle based on data received from Revenue, Wilsons Auctions accept no responsibility for their accuracy. The actual Levy value may differ, and you should contact Revenue in advance of any vehicle purchase to obtain the exact NOx Levy payable. Please be advised you can calculate the NOx Levy due by obtaining the NOx value from the UK V5 Certificate.


Enquiries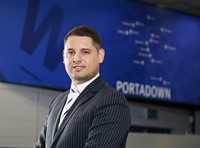 Lee Connor
Car Department Manager / Auctioneer
Tel: 02838 336433
Mobile: 077410 11111