Industrial Machinery and Specialist Equipment Auction
Wilsons Auctions Group have received instructions from Various Finance Companies, Liquidators and other consignors to offer by Online auction a selection of Industrial Machinery and Specialist Equipment.
 
Starts: 12 noon, Wednesday 20th February
Ends: 12 noon, Friday 22nd February
Registration: Early registration for this auction is recommended. To register please send an email, referencing the specific auction you are looking to register for to online@wilsonsauctions.com.
Viewing: Assets are Located at Various Branches of the Wilsons Auctions Group. The location of each asset is detailed in the description of the lot.
Contact the Auctioneer to arrange a Viewing - Robin Murphy Tel: 02838336433 email: robinmurphy@wilsonsauctions.com
Terms & Conditions
All Lots are subject to auctioneers commission of 20% plus VAT on the commission unless stated otherwise.
£200 Deposit is required to register for this auction. (Refundable if no purchase is made). 
Lots are located at Various Wilsons Auctions Branches as detailed. 
Each Lot will time out in 1 minute intervals with the first lot ending at 12 noon.
All Lots are 'Sold As Seen' unless stated otherwise. 
All purchasers are deemed to have satisfied themselves by inspection or otherwise as to the description, size or quantities of any lot.
No collections on the day of the sale
No Sat & Sun collections 
 Payments: All lots must be paid for and collected no later than 48hrs after the sale finishing between Mon - Fri 09:30 - 6pm. 
Enquiries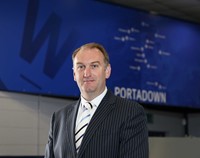 Robin Murphy
Commercial Department Manager / Auctioneer
Tel: 02838 336433
Mobile: 07773 846226