Want to view these items before the Auction? We have a viewing day on 26th August for you to come and test the items before you bid!
*** Accepting Entries ***
What can you expect in this months Auction?
Lot 1000-1100 : Boom Lifts, Scissor Lifts & Pop Up Lifts
Lot 1100-1200 : Generators varying from 10kva to 500kva
Lot 1200-1500 : Ground Care Machinery
Lot 1500-1600 : Tower Lights
Lot 1600-1700 : Fuel Tanks
Lot 1700-1800 : Message Boards
Lot 2000-2100 : Compressors
Lot 2300-2400 : HGV's, buses and other large vehicles
Lot 2400-2900 : General Plant & Machinery
With much more coming in every day make sure to keep checking our website!
Do you have plant and machinery to sell? Do you want to do it in the busiest plant and machinery auction in Scotland? Then give us a call on 01294 833 444 or email Core Bergene
Viewing Times
Friday 25th August 10.00am - 5.00pm
---
Enquiries
Bob Chambers
Commercial Manager / Auctioneer
Tel: 01294 833444
Mobile: 07833 776677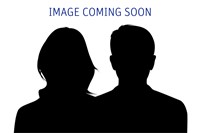 Bobby Smith
Commercial & HGV Business Exec
Tel: 01294833444
Mobile: 07921 457600