Wilsons Auctions are delighted to have been appointed to sell OVER 800 LOTS of furniture and furnishings of Aylesforte Interiors by Unreserved Public Auction. 
Location: Aylesforte Interiors, 44 Newry Road, Warrenpoint, Newry, Co. Down, BT343LE
Whether you plan on bidding in person or online, get ahead and complete your registration today. You must register 24 hours in advance of the start of the auction. Terms & conditions apply and can be read and by entering the sale you are deemed to have read the terms & conditions. Follow these simple steps in order to bid; 
Complete the registration form, and along with a form of photographic ID & proof of address, return all 3 documents reecemorrison@wilsonsauctions.com
Once we have your documents, one of our staff will contact you via the information given or else you can give our Belfast branch a call to leave your £300 deposit over the phone
Await an email with your login details or organise to pick up your bidder's card and catalogue.**

Terms & Conditions
£300 deposit for a buyers number, these are available at reception, you must have a buyers number to bid in this auction (Refundable at the end of auction if no purchase is made).
All Lots are plus auctioneers commission (20% - Min £1 per lot) and VAT on the commission.
All Lots are "Sold As Seen".
Collections: Collections will be from Saturday 23rd November, Monday 25th November, Tuesday 26th by appointment only from 10am – 4pm.
All purchasers are deemed to have satisfied themselves by inspection or otherwise as to the description, size or quantities of any lot.
Children (under the age 18) will not be admitted onsite for the viewing, auction or collections.
The onus is entirely on the purchaser to remove their purchased assets within the specified time frames.


**Wilsons Auctions endeavour at every auction to ensure our online bidding facility is an efficient method for our customers to bid at auction however, we are not responsible for the connectivity of internet in the local area for offsite auctions therefore we cannot fully guarantee 24/7 connectivity.  We would therefore recommend that any customer interested in bidding leave a commission bid with our Wilsons Auctions team or alternativity attend in person.
Viewing Times
Thursday 21st November, 9am - 4pm
---
Friday 22nd November, 9am - 4pm
---
Saturday 23rd November from 8am
---
Enquiries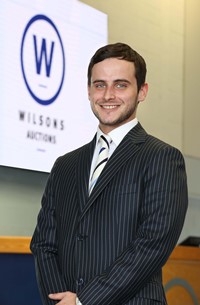 Reece Morrison
Disposal Auction Supervisor
Tel: 02890 342626
Mobile: 07836 650670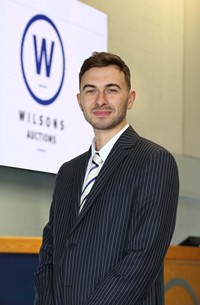 Allan McKenzie
Disposal Assistant
Tel: 02890 342626
Mobile: 07525 125737