Our Irish Land and Property Auctions take place every two weeks at our Dublin branch. Stock is updated daily, and catalogues are available prior to each auction.
Our entries vary from a wide range of clients including Private Vendors, Financial Institutions, Solicitors, and many more. Wilsons Auctions combines national expertise with unique local knowledge to provide you with the perfect platform to buy or sell a property. Please get in touch with any team member for more information on what services could benefit you.
Whether you plan on bidding in person or online, get ahead and complete your registration today. Follow these simple steps in order to bid:
Complete the registration form and along with a form of photographic ID & proof of address, return all 3 documents to julietgethin@wilsonsauctions.com or celialamb@wilsonsauctions.com
A member of staff will be in contact about picking up your bidding number or to pass on your login details for online bidding.
Please read our Terms and Conditions before bidding, CLICK HERE to view.
Please ensure all due diligence is carried out and you are in receipt of a legal pack.
PLEASE NOTE: Pre-registration closes 24 hours before the auction - Access to auction ONLY available to pre-registered bidders ONLY.
Never miss property opportunities with Wilsons Auctions! CLICK HERE to register for our marketing emails.
Enquiries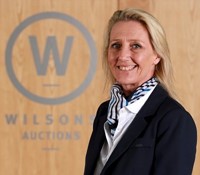 Celia Lamb ASCSI, ARICS
Land & Property Department Manager
Tel: 01 464 2800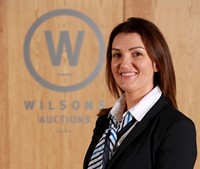 Juliet Gethin BSc (Hons) MRICS MSCSI
Land & Property Sales Executive
Tel: 01 464 2800


Co. Clare
Co Donegal
Dublin 1
Co. Galway
Co. Clare,
Co. Offaly
Co. Offaly