About our Land and Property Auctions
All properties entered into auction are offered under the Terms & Conditions contained within the legal pack, which is prepared by the vendor's solicitor.
The legal pack, when made available, can be downloaded from the property's page. Simply click on the tab 'Download Legal Pack or Enquire', complete the form and submit. Note: Please remain on the property's page and the legal pack will appear. Click the legal pack and it will download as a PDF. 
To download the registration form, link on the links below.  
Belfast > https://bit.ly/2Jr2sOF 
Wilsons Auctions can cater to both buyers and sellers looking for a certain purchase or quick turnaround on their property. Our entries vary from a wide range of clients including Financial Institutions, Insolvency Practitioners, Solicitors, Private Vendors and many more.
Enquiries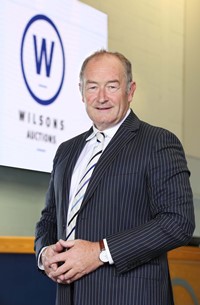 Dave Pennick
Land & Property Sales Executive
Tel: 02890 342626
Mobile: 07714 083252
Dungannon
Coleraine
Holywood
Craigavon
Garvagh
Newry
Omagh