Our Scottish property auctions take place every three weeks. With 17 auctions in a year, that's the quickest turnaround in Scotland. Wilsons Auctions can cater to both buyers and sellers looking for a certain purchase or quick turnaround on their property. Our entries vary from a wide range of clients including Financial Institutions, Insolvency Practitioners, Solicitors, Private Vendors and many more.
Whether you plan on bidding in person or online, get ahead and complete your registration today. Follow these simple steps in order to bid:
Complete the registration form, and along with a form of photographic ID & proof of address, return all 3 documents to propertyscotland@wilsonsauctions.com
A member of staff will be in contact about picking up your bidding number or to pass on your login details for online bidding.
Never miss property opportunities with Wilsons Auctions: CLICK HERE to sign up for our newsletter.
Enquiries
Lorren Mullen
Property Department Manager
Tel: 01294 833444
Mobile: 07795560374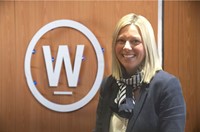 Sandrina Cecchini
Property Sales Executive
Tel: 01294833444
Mobile: 07599366538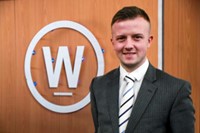 George Donaldson
Property Sales Executive
Tel: 01294 833 444
Mobile: 07912212901
Kilmarnock
Ellon
Dundee
Aberdeen
Buckie