About Our Land & Property Auctions
Property listings will be updated daily
If you have a property you are interested in selling at auction, contact us today for a non-obligation auction appraisal
PLEASE NOTE

 

- Admission by pre-registration only before auction, Admission closes 24 hours before the auction
To bid on a property you must provide 2 forms of Identification, one of which must be photographic
Wilsons Auctions provides the 'complete package' when buying and selling a property through the auction process. Wilsons Auctions is one of very few auction houses with state of the art auction facilities and with online bidding available, our properties can be purchased from anywhere in the world. Wilsons Auctions can cater to both buyers and sellers looking for a certain purchase or quick turnaround on their property. Our entries vary from a wide range of clients including Financial Institutions, Insolvency Practitioners, Solicitors, Private Vendors and many more.
Wilsons Auctions has Land and Property experts in Belfast, Dalry and Dublin and the team combines national expertise with unique local knowledge to provide you with the perfect platform to buy or sell a property. Please get in touch with any team member for more information on what services could benefit you.
Wilsons Auctions is the largest independently owned auction house in Ireland and the UK. Established in 1936 the group has a 400 strong team and 17 sites across the five home nations. We have specialist departments within each branch of Land & Property, Specialist Watches & Jewellery, Machinery and Vehicles meaning we have the ability to reach a vast range of active buyers.
Viewing Times
Viewing by Appointment Only
---
Enquiries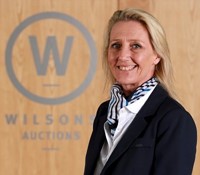 Celia Lamb ASCSI, ARICS
Land & Property Department Manager
Tel: 01 464 2800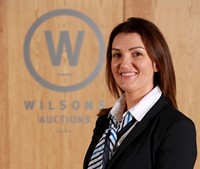 Juliet Gethin BSc (Hons) MRICS MSCSI
Land & Property Sales Executive
Tel: +353 (1) 464 2800


Co Donegal
Co. Donegal
Co. Mayo