Wilsons Auctions' Unreserved Government Auction takes place fortnightly, with a range of luxury and designer items going to the highest bidder at the fall of the gavel.
These items have been seized from criminals by our police force and government agency clients across the UK, Ireland and worldwide. Wilsons Auctions is proud of the work it carries out in relation to its government asset recovery work, which has seen it responsible for returning over £100 million back into the public purse in recent years. These auctions are available to online bidders through our LiveBid auction facility.
CLICK HERE to understand the auction process.
Important Information
Please read our Terms and Conditions before bidding on any Lot 
All purchasers are deemed to have satisfied themselves with Lots before bidding
All Lots are "Sold As Seen" unless stated by the auctioneer
All Lots are subject to a 20% Buyers Premium (unless stated otherwise)
When bidding via Livebid, there is an Online Bidders Administration fee of £42 when a Lot is purchased
Full payment is required within 24 hours after the auction
Collections are to be no later than 48 hours after the auction, otherwise, storage charges will occur
Please check each Lot for VAT Status as some Lots may include VAT.

Government Land & Property Auction
All properties entered into auction are offered under the Terms & Conditions contained within the legal pack, which is prepared by the vendor's solicitor. The legal pack, when made available, can be downloaded from the property's page. Simply click on the tab 'Download Legal pack or Enquire', complete the form and submit. Note: Please return to the property's page and the legal pack will appear. 
Complete the registration form and return to governmentproperty@wilsonsauctions.com
Please ensure that all contact details are correct and accurate
A £500 deposit is required with registration (refundable)
Please ensure all prospective buyers have done their due diligence and are in receipt of a legal pack
Successful bidders will be required to pay a 10% deposit with a minimum of £3,000 that will be deducted from the final payment
Full payment of the deposit is required within 24 hours after the auction
Viewing Times
Please contact our Newport branch on 01633262626 to arrange a viewing.
---
Enquiries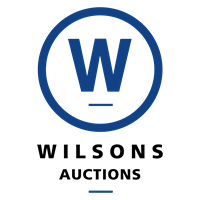 Government Property Enquiries
Government Property Enquiries
Tel: 01633 262626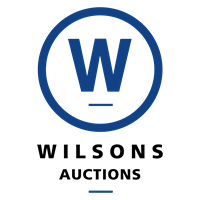 Unreserved Government Auction Enquiries
Unreserved Government Auction Enquiries
Tel: 01633 262626