Every Friday, starting at 12noon, Wilsons Auctions Telford offers a selection of vehicles on behalf of Direct Main Agents, Trade and private entries.
Physical and online bidding is open to the public, and viewing is available Monday to Friday.


Enjoy delicious food & drinks at Bentleys diner when you visit Wilsons Auctions.
Open Tuesday - Friday 9am - 2pm

Enquiries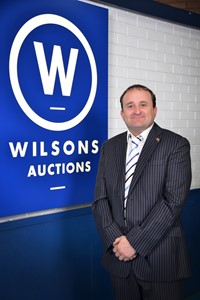 Tony Williams
Assistant Manager
Tel: +44 (0) 1952 257751
Mobile: +44 (0) 7967 328657